► ONLINE WELL TRACKING BALANCE DISPLAY DEVICE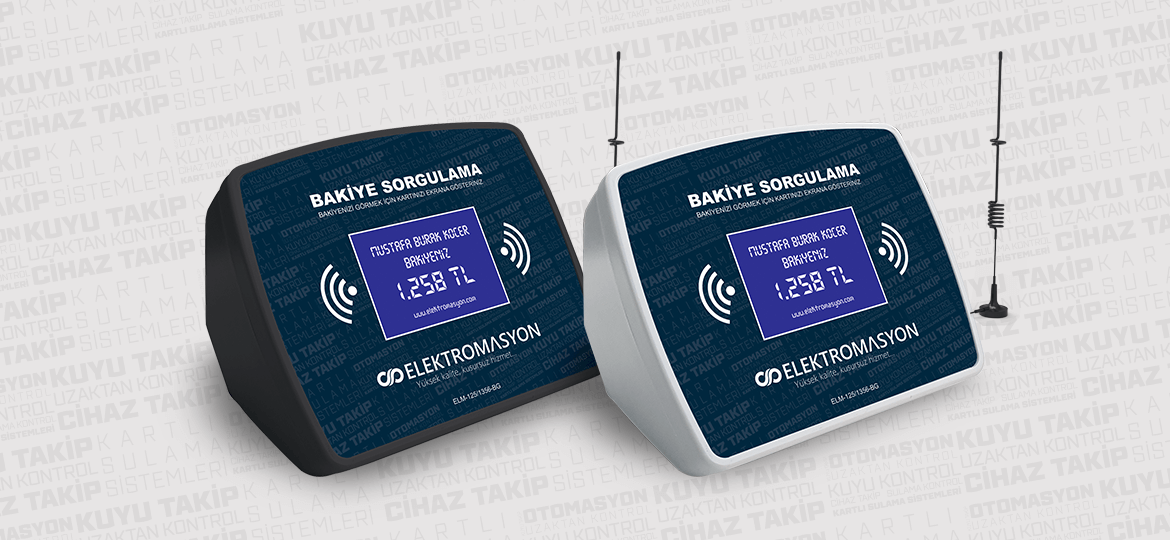 System Properties
Balance display device is used in addition to present onlinewell tracking system.
It was produced for providing members to see current balances by scanning their card.
Members scan their cards in contact free scanner and they can easily see their balance information over LCD display.
Contact free card scanners can easily scan from 10 cm distance.
User information and balance are displayed for 10 seconds over graphic display. Display is reset at the end of period and new card scanning is expected.
Usage can be initiated by installing sim card for maintaining communication between device and server.
It is plug and play device and it does not require technical knowledge.
---
Technical Specifications
Product Code: ELM-125-BG
Operating Voltage: 12 VDC
Protection Class: IP-67
Display: 128x64 GRAPHIC LCD
Connection: GSM 4.5G / 3G / 2G / GPRS
Operating Temperature: -40 °C / +85 °C
Operating Frequency: Dual Band 900-1800 Mhz
Dimensions: 150x125x72mm