► ONLINE DEVICE TRACKING AND CONTROL SYSTEM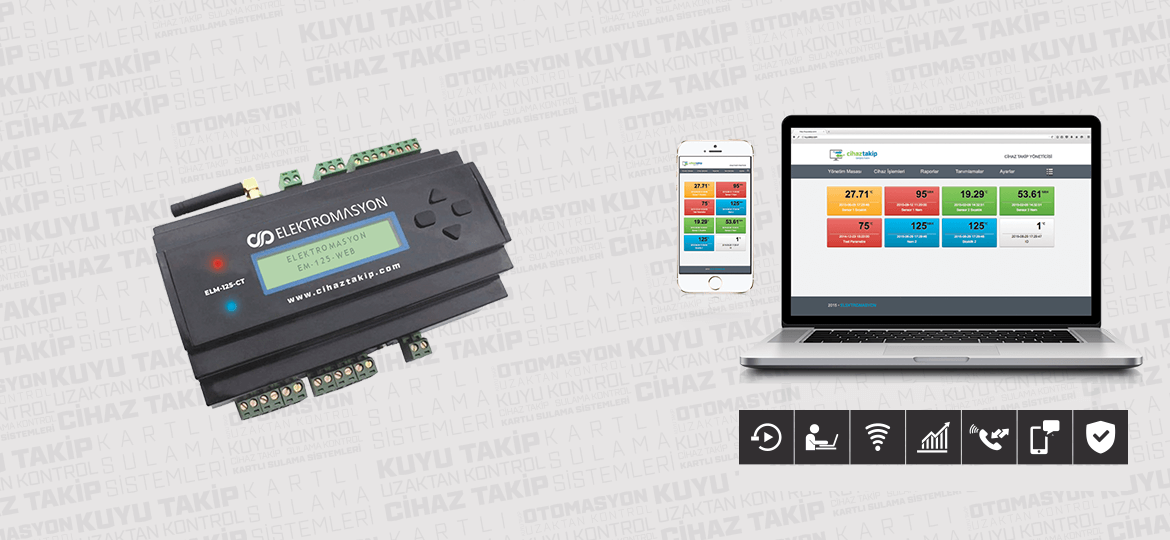 System Properties
Device is a safe system which ensures you track and control measurement data online.
Measurement data such as temperature, humidity, pressure, flow meter, electricity meter and water meter are sent to your account by device tracking system.
You can retrieve historical measurement parameter reports and graphs by means of system.
You can create alarm and warning definitions and you can get e-mail, sms or phone calls depending on certain circumstances.
More than one user can be defined in system.
Device data can be tracked in anywhere in the world.
SIM card is enough for system operation and internet connection is sufficient for usage.
You can connect www.cihaztakip.com for accessing the system and you can access by you private user name and password over your mobile phone, computer and tablet. Separate installation is not required.
---
Technical Specifications
Product Code: ELM-125-CT
Operating Voltage: 12-24 VDC
Protection Class: IP-54
Digital I/O: 4 IN / 1 OUT
Communication: RS-232 / RS-485
Display: 2x16 LCD
Connection: GSM 4.5G / 3G / 2G / GPRS
Operating Temperature: -40 °C / +85 °C
Operating Frequency: Dual Band 900-1800 Mhz
Dimensions: 159x87x60mm