► ONLINE ENERGY, CELL, TRANSFORMER TRACKING AND CONTROL SYSTEM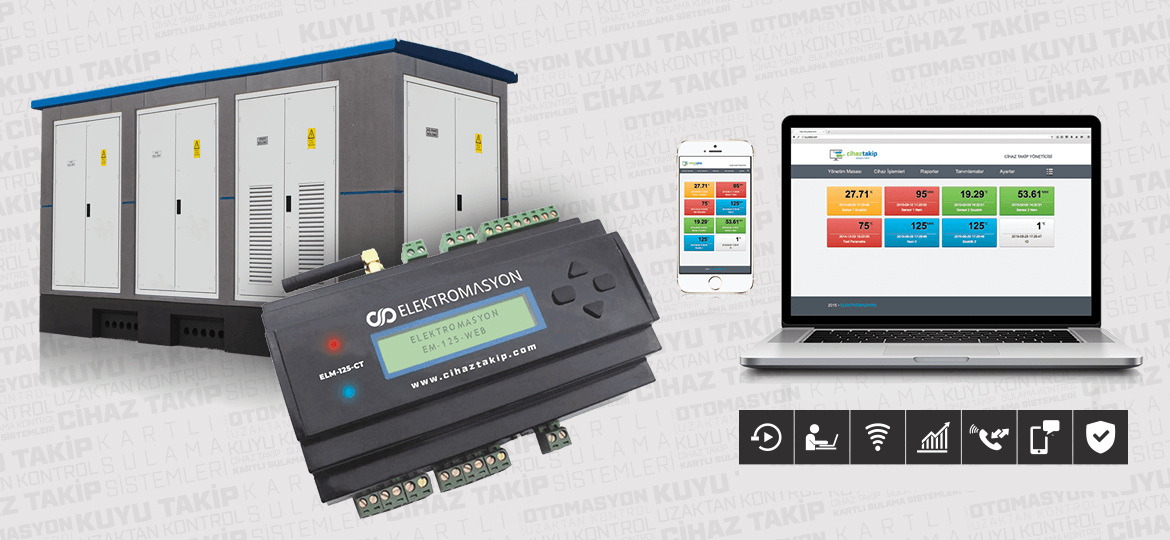 System Properties
System ensures monitoring, controlling power substations, transformer and cell units online and notification instantly in failure cases.
It can work in MV and LV units.
Control and monitoring can be made from anywhere in the world as the system is fully operated online.
System works compatible with SIM cards of all GSM operators.
Data is collected from several equipment through communication ports within system and they can be tracked online.
Failure status, power failures and reasons can be communicated to relevant person or people instantly by means of inputs within system.
System can be operated with 220VAC, 110VDC and 24VDC voltages.
System also performs remote meter reading operations.
---
Technical Specifications
Product Code: ELM-125-OEM
Operating Voltage: 12-24 VDC
Protection Class: IP-54
Digital I/O: 4 IN / 1 OUT
Communication: RS-232 / RS-485
Display: 2x16 LCD
Connection: GSM 4.5G / 3G / 2G / GPRS
Operating Temperature: -40 °C / +85 °C
Operating Frequency: Dual Band 900-1800 Mhz
Dimensions: 159x87x60mm