► ONLINE UNDERGROUND WATER LEVEL MONITORING SYSTEM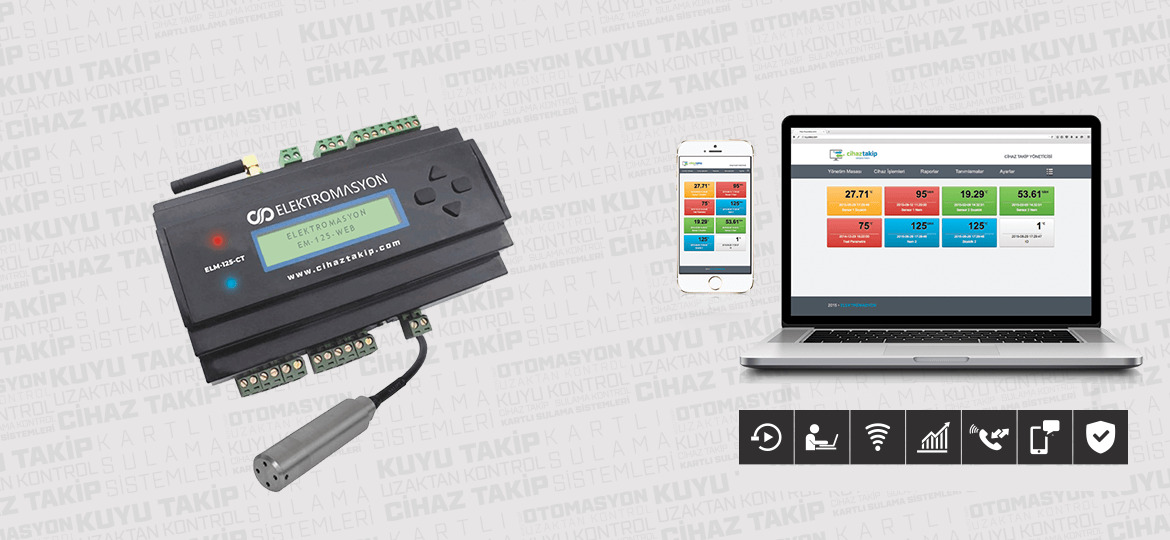 System Properties
System ensures measuring underground water level with certain interval and reporting the measured values such that they can be accessed over internet and keeping them under record.
Underground water level is completely measured electronically by hydrostatic level sensor.
Sensor is placed inside well for measurement and water level values are calculated clearly by this sensor.
Calculated values are sent to web server and they are processed in server.
Data which is processed in server is recorded graphically and can be displayed online.
More than one well can be added to system and levels of all wells can be seen in single page online.
Risk levels can be determined and alarm can be created based on well in system. When water level reaches to risk level, notification is made to officials instantly by this alarm.
System performs data transfer over gprs modem and gsm networks.
System works compatible with sim cards of all GSM operators.
Wells within system can be compared with each other and water level for defined time periods can be displayed graphically.
As the system is operated online measurement data be controlled from anywhere in the world by username and password.
---
Technical Specifications
Product Code: ELM-125-ULM
Operating Voltage: 12-24 VDC
Protection Class: IP-54
Digital I/O: 4 IN / 1 OUT
Communication: RS-232 / RS-485
Display: 2x16 LCD
Connection: GSM 4.5G / 3G / 2G / GPRS
Operating Temperature: -40 °C / +85 °C
Operating Frequency: Dual Band 900-1800 Mhz
Dimensions: 159x87x60mm