► PREPAID IRRIGATION MANAGEMENT SYSTEM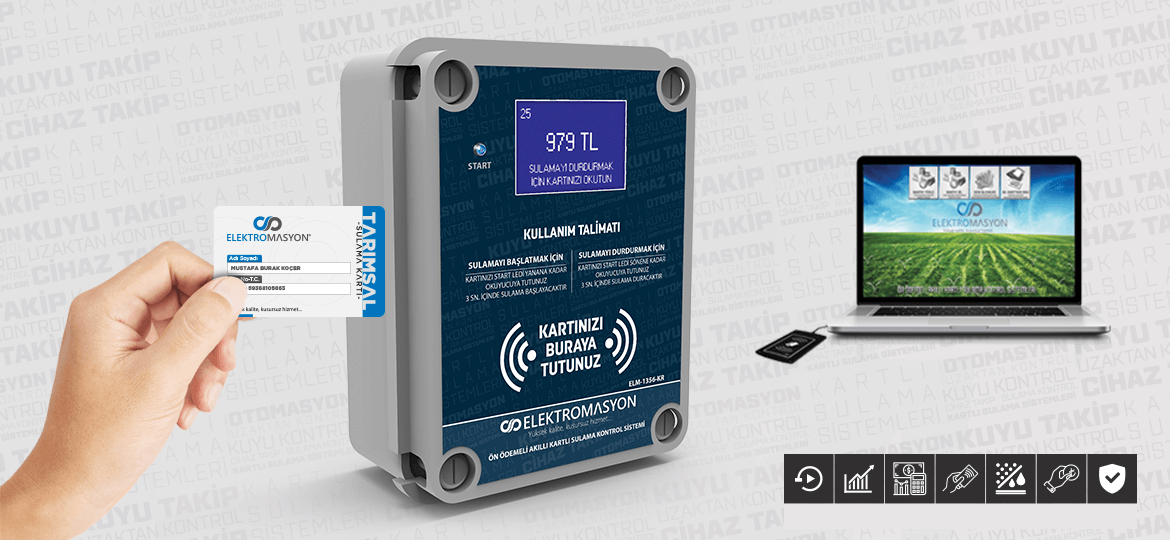 System Properties
System is commissioned after installing a device to each well.
Smart card is delivered to members and wells are maintained to be operated with prepaid credit logic.
Card is delivered to each member of irrigation cooperatives or associations, users can charge credit to these cards as much as they want by cash payment and can use water as much as they charged.
Irrigation is initiated within 3 seconds when member goes to well for initiating irrigation and scanned the card.
Operation and balance information can be monitored over display.
System resumes working when there is power failure, member does not need to scan the card again.
Information regarding user can be seen, reported and stored in memory easily within computer software.
Different pricing can be applied for each well by center. This operation can be made easily by authorization card.
All hardware of equipment were industrially designed and specially produced.
---
Technical Specifications
Product Code: ELM-1356-KR
Operating Voltage: 220-380 VAC
Protection Class: IP-67
Communication: RS-232
Display: 128x64 GRAPHIC LCD
Operating Temperature: -40 °C / +85 °C
Dimensions: 200x200x130mm