► REMOTE CONTROL SYSTEM WITH RF MODULE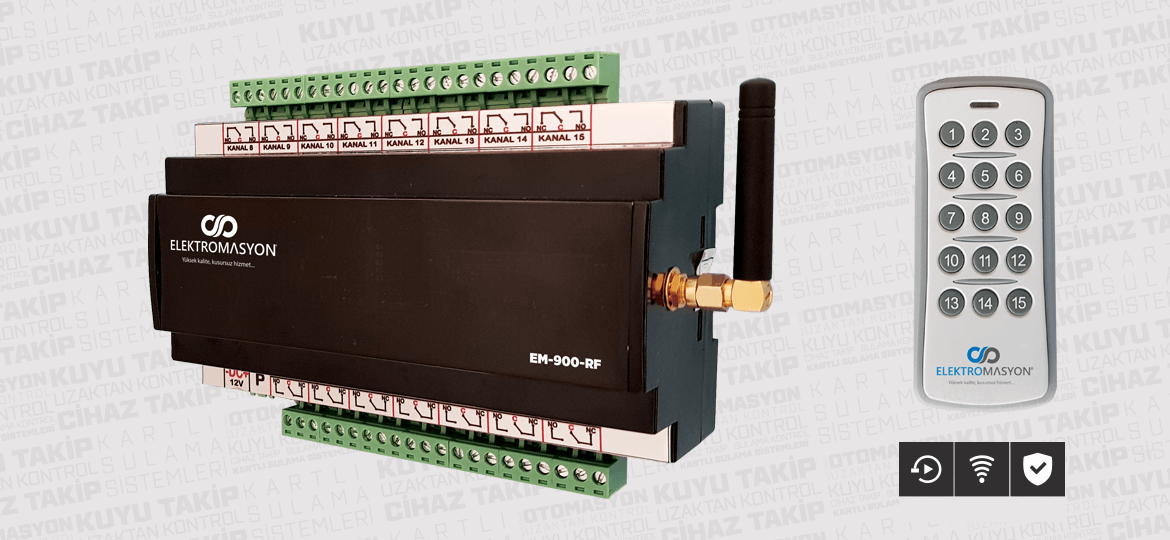 System Properties
Multichannel RF control system can be used as rack mounted within panel or surface mounted. It has 15 Open and contact relay output.
RF control systems can be configured as button or switches. Product specific special timed outputs can be configured if requested.
Hand terminal RF control transmitter unit can be identified in receiver unit with desired amount.
It has thin and credit card sized remote control transmitter unit.
There is LED display for each channel over receiver unit.
Receiver unit is suitable for rack mounting inside panel.
It can be controlled easily between top floor and bottom floor in multideck buildings without signal interruption.
It has receiver unit with code learning and control identification feature.
It is used in house automation, store lighting controls, machine operation and management, remote directed control system.
---
Technical Specifications
Product Code: ELM-900-RF
Operating Voltage: 12-24 VDC
Protection Class: IP-54
I/O: 15 OUT
Connection: RF
Operating Temperature: -20 °C / +70 °C
Operating Frequency: 433-434-868-915 Mhz
Dimensions: 159x87x60mm